Power settings matter a great deal, especially on notebooks. Many pre-built computers come with their own power settings built into the OS, usually called something like "Dell Recommended." These settings are usually decent, but to be sure you're getting the best power management it is advised to instead use Balanced which will likely do a better job of dynamically setting the CPU as necessary. There's always more to power settings than meets the eye, however; for example in XP, power settings were curiously hidden in various names like "Home/Office Desk" and "Minimal Power Management" — and, what's the difference between "Presentation" and "Always On"? Turns out, if you wanted XP to use full power you'd have to set it to "Home/Office Desk."
In Windows Vista & 7, the power settings have been dramatically overhauled for the better. Here's what's different and noteworthy:
Vista and 7 both give you more control over your energy consumption, yet a simpler interface by which to control it. The three defaults, Power Saver, Balanced and High Performance are good enough for most people. Thing is, Balanced does an excellent job at ramping up the CPU when necessary, but tends to err on the higher end of the spectrum whereas Power Saver will actually throttle down the CPU dramatically resulting in a much cooler system, rather quickly. You could operate a laptop in a warm environment (like on a bed or carpet) and the CPU will stay mostly cool, certainly a lot cooler than if you had it set to Balanced. On Power Saver, I noted the CPU's Maximum Frequency remained fixed at 36% while the system was mostly idle. Even during spikes of CPU usage, it remains fixed at 36%, refusing to budge.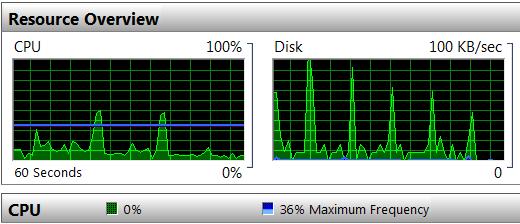 Power saver is perfect for reading, browsing, light word processing, and any other tasks that aren't heavy on the CPU/GPU. However, once you start taxing the CPU, Balanced is ideal for keeping things, well, balanced. Thing is, if your system is "idle," all sorts of processes are pinging the CPU's resources incessantly. Often, many of these requests aren't mission critical such as a request from Java to check for updates. Nevertheless, it may cause the Maximum Frequency to increase momentarily to allow the process full access to the CPU's resources. Because this happens every few seconds, the overall effect on a laptop is higher energy usage and a warmer CPU and thus a louder fan to increase cooling.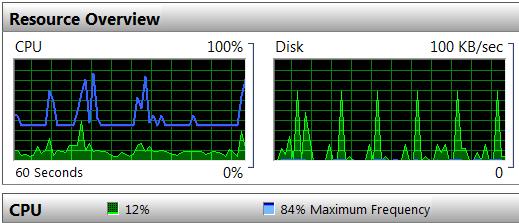 From my tests, I can't tell a difference between Balanced and High Performance at all. Balanced seems to immediately crank up the Maximum Frequency to 100% if needed, and High Performance simply leaves it at 100% the entire time, even if the CPU is hardly being utilized.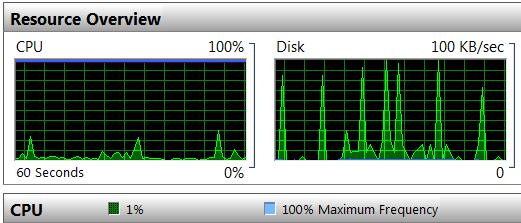 So, on a notebook. It makes plenty of sense to toggle between Power Saver and Balanced, but much less to switch between Balanced and High Performance.
By default, Windows will invariable put your system to Sleep after a certain period of "inactivity." So, if you're downloading a large file, or running a long virus scan, it will invariably interrupt that process. For this reason, I always set it to "Never" sleep — on all operating systems, XP, Vista and 7. I trust you'll be able to put your own PC to sleep.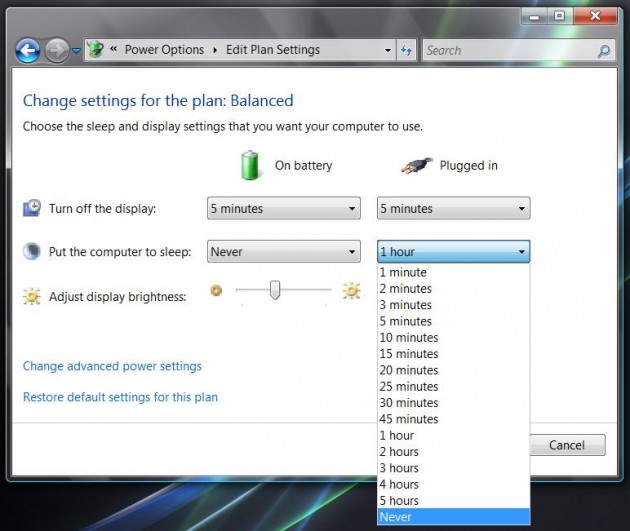 In the advanced power settings, you can control much more. Many USB devices have issues with the "USB selective suspend setting" feature, so I tend to disable this. For kicks, I created a custom power plan called Extreme Power Saver & set the Processor power management's minimum processor state to 1%, and maximum to 2%.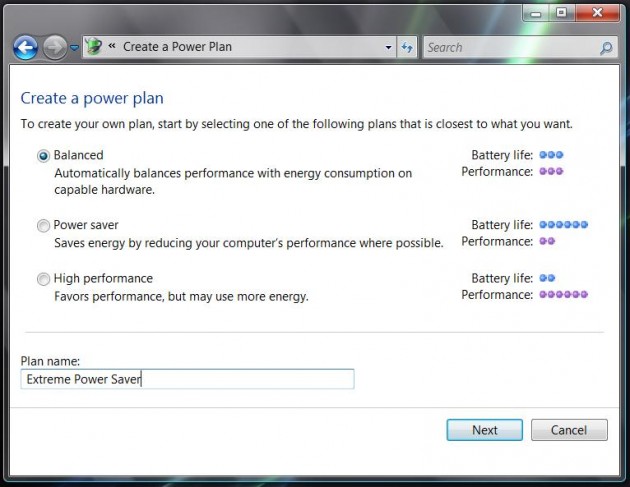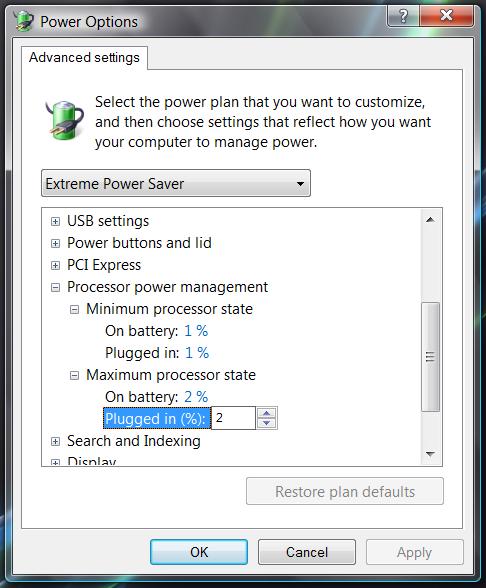 After enabling my custom Extreme Power Saver, I checked the CPU Maximum Frequency in the Reliability and Performance Monitor — it stayed flat at 36%, same as the regular Power Saver. To be sure, I fired up SpeedFan and checked the CPU frequency on both Power Saver and my Extreme Power Saver — both registered at 798MHz (maximum is 2,194MHz, or 2.1GHz). So, Vista/7 both don't let the Maximum Frequency fall below 36%.

There's no advantage to making an extreme power saver plan. Toggling between Power Saver and Balanced is the way to go. My test system here is an HP tx 1000 running Windows Vista x86. The same applies for my desktop and work systems running Vista and 7, respectively.
admin@variableghz.com