Many complaints about the iPhone being unable to do what Android devices can do are often unwarranted. Flash doesn't work on Safari, but that doesn't mean there aren't workarounds. There's always a way. After reading about Flash's poor performance on Android, I decided to give Flash a try on the iPhone using the free app "CloudBrowse," (no jailbreaking required) easily the most interesting app I've seen on the iPhone since MicroSurface or JellyCar. Although it's possible to view/play Flash content on an iPhone, is it worth the trouble? Read on to find out and see a video of its performance with CloudBrowse.
Alright, here's the deal: avoid playing/consuming Flash content on your mobile device. If there is something you absolutely must watch and it cannot wait, then CloudBrowse will come to the rescue. CloudBrowse performs a number of services: (1) acts as an anonymous web surfing platform (uses Firefox on Linux), delivering a proxy'd Internet connection and custom UI enabling the easiest navigation of a browser-in-an-app possible; and (2) full streaming video & audio, so Flash games and video can be viewed through the app. The whole experience is similar to trying to navigate a browser over VNC, except with a number of custom GUI shortcuts making it smoother & more seamless. Below is a video of some Flash content being streamed over 3G to an iPhone 4.
Trying to play Flash games via the virtual keyboard and touch controls is where things really start to fall apart — it becomes evident that Flash truly is a desktop-era technology and not suitable for mobile phones. Many Flash games rely on hovering your mouse over things, a UI syntax that fails on smartphone touchscreens. Video and sound, however, play surprisingly well considering they are being processed by a third party app, going over a proxy, being sent over a 3G connection, then finally played backed on the iPhone. It seems to average 15-25 fps.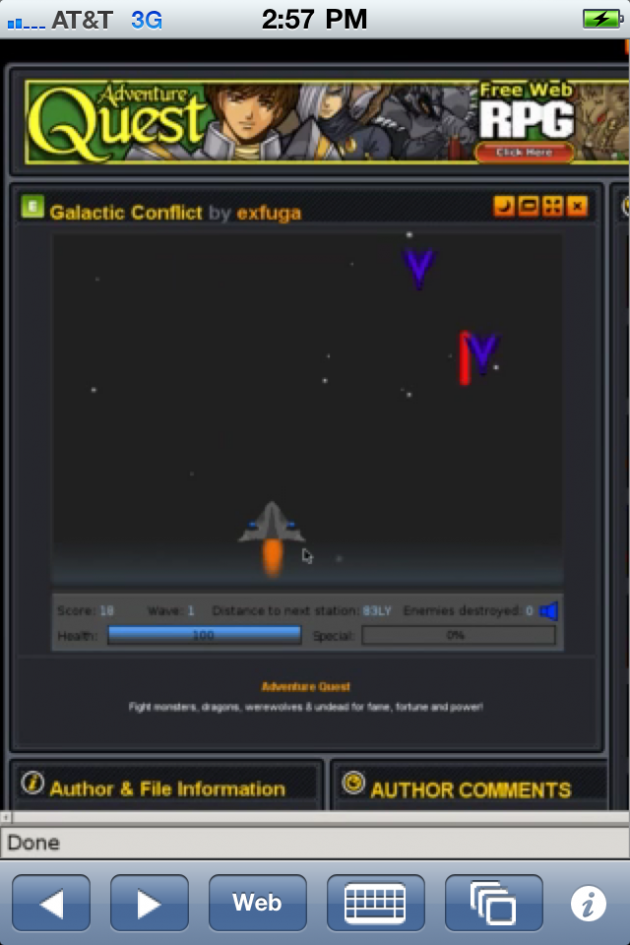 You can even use the Flash controls by zooming in close enough. It's certainly not ideal, but it gets the job done.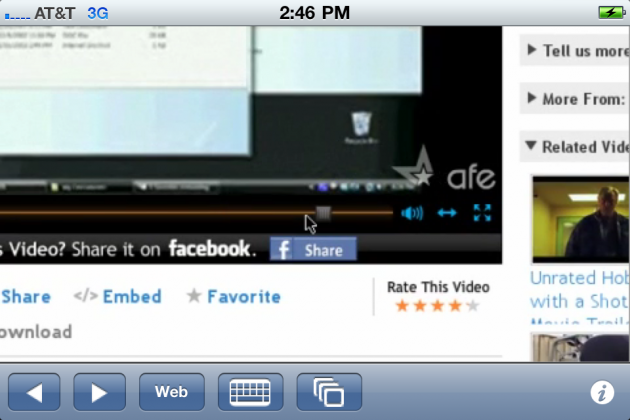 I imagine Flash would run smoother if it were being processed directly by the iPhone. Regardless, Flash is clearly a problem across all mobile platforms and Adobe has proven themselves unable or unwilling to step up their platform to handle it despite having several years to do so. Hate to say it, but I think the mobile space is best left without Flash.
CloudBrowse isn't perfect. There's only so many spaces available for users to connect, and often their server is full. Other times, the connection will drop out with no explanation and then subsequently fail to restart itself. Even with all its flaws, it still works enough to keep around for a Flash emergency.