While VariableGHz is primarily a PC enthusiast sort of site, and by extension its gaming articles primarly focused on PC gaming, I envision a world in which consoles and PCs may live together in harmony. And as a pioneer of gaming equality, I did some research on uniting the two as seamlessly as possible. The primary reason why somebody would want to do this is for a cheap alternative to an HDTV. With the 360 and PS3 both capable of HD resolutions, you're truly missing out if you're still hooking them up to your old tube TVs. Unfortunately, HDTVs are still fairly expensive, but many people already have widescreen LCD monitors with their PCs.
For my setup, I wanted to be able to route the console's video through the monitor, and the sound through the computer speakers. It wasn't easy to find very reliable information out there; I found lots of forum posts asking how to do this. They were receiving very few definitive responses, and it sounded like a lot of folks were just guessing. So, I decided to make my own guide with as much detail as possible. The end result became a little lengthier and image-heavy than I anticipated, so I'll be dividing it into two parts for each system.
Next week, I will cover the instructions for connecting an Xbox 360 without HDMI.
Here are a few additional things for you to consider:
I'm entrusting you, the reader, to know already what basic terms like HDMI, DVI, and VGA mean. If not, hopefully the images will be detailed enough for you to recognize things visually.
In most cases, buying cables through an online retailer is easier and cheaper. Most brick-and-mortar stores only have a few, if any, choices for cables and they're also overpriced. Monoprice and Newegg are two great online vendors.
I would not suggest doing this with a non-widescreen monitor, especially with the PS3. The Xbox 360 will automatically letterbox based on the resolution you choose in the setup menu, but the PS3 will not.
Additionally, the PS3 only supports a 16:9 ratio, which is seen more in HDTVs than widescreen montiors, which are usually 16:10. There are 16:9 monitors available, but they're pretty much brand new and fairly small in size. So, unless your 16:10 monitor has 1:1 pixel mapping (which is model specific and can't usually be counted on) you will lose a little bit on the left and right of the frame in your PS3 games, but it's not at all noticeable.
Let's get goin'.
For starters, you'll need an HDMI-to-DVI cable. Pretty straightforward: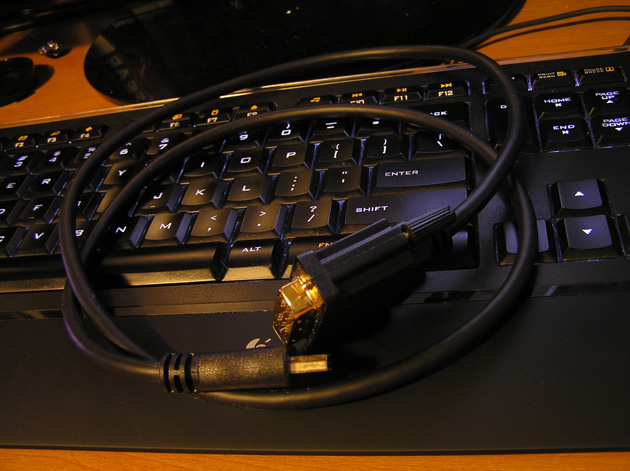 Any longtime gamer will be familiar with this next item. It's a PlayStation AV cable, which is the exact same thing that was used for the original PSOne and the PS2. You probably have a bunch of these laying around collecting dust. If not, you can get one branded for the PS3 for about ten bucks. We need this for the red and white audio connectors: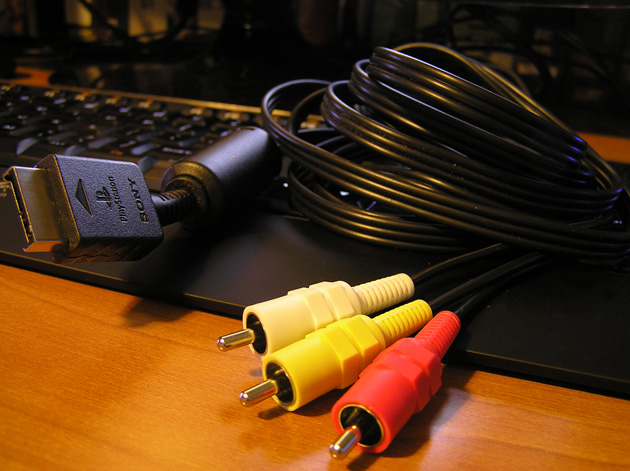 Lastly, we'll need an RCA-to-3.5mm adapter. This will allow you to send the audio through your computer, and thus, through your computer's speakers.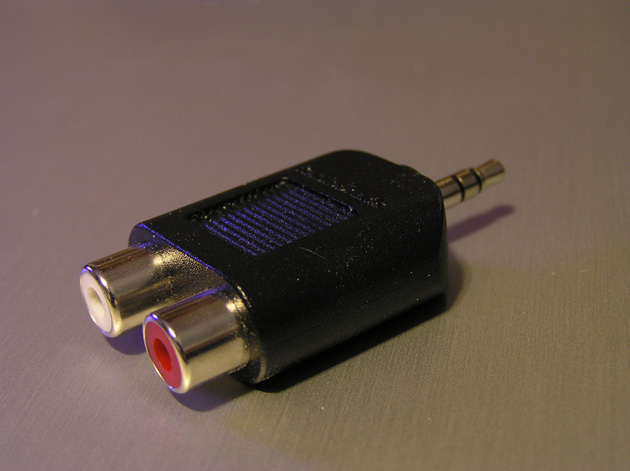 Let's start by connecting the PlayStation AV connector to the RCA-to-35mm adapter. Insert the red plug into the corresponding jack on the adapter, and the white plug into the white jack. The yellow plug will not be used, since that's for transmitting video and that's going to be sent via HDMI.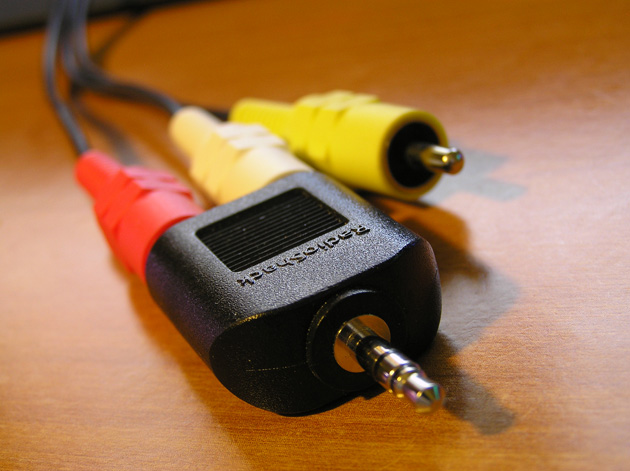 Now, you should have your AV cable with the attached audio adapter, and your HDMI-to-DVI cable. These two cables will be what you use to connect your console.
So let's insert the HDMI plug of the HDMI-to-DVI cable into the HDMI port of the PS3. Then, insert the AV cable into the port marked AV Multi Out.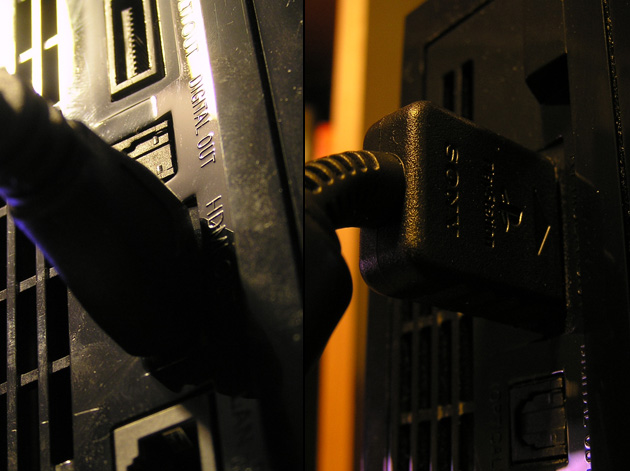 Then plug the DVI end of the HDMI-to-DVI cable into the DVI port of your monitor. If you're lucky, you might have two DVI ports, and a switch on your monitor that lets you select which one you want to display. If not, you'll have to unplug the DVI cable coming from your PC and plug in the one from the PS3 whenever you want to play your console, so get practicing. It's not a huge deal unless you hate getting out of your chair for a few seconds.
Lastly, find the line-in jack on your computer, and plug in the 3.5mm jack from the AV cable. It's usually located next to the line-out jack, which is where your speakers or headphones are usually plugged.
Open up the sound control panel in Windows. Find the Line-In device, select it, and hit "Properties."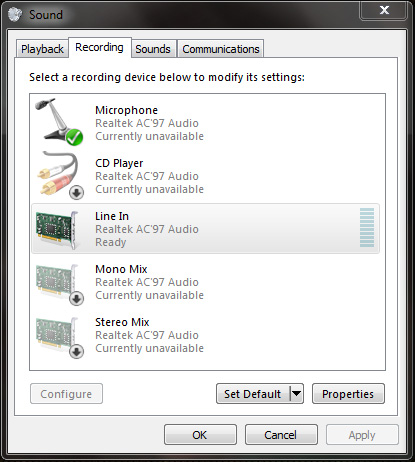 Make sure "Listen to this device" is checked, and that "Playback through this device" is the same as your current Line-Out device (usually referred to Output). Hit "OK" and exit the control panel.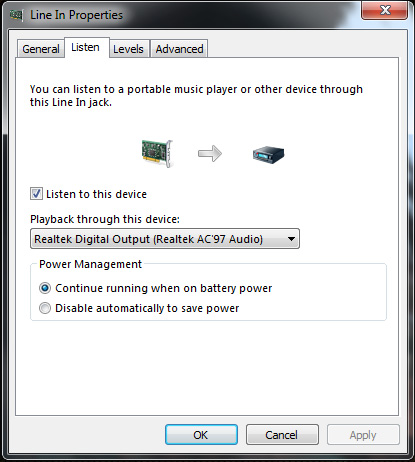 This should be all you need to have the PS3's audio come through your computer speakers. Another bonus with this method is that if you're using a multimedia keyboard with your PC, you can use the volume control buttons on the keyboard to affect the volume of the audio coming from your PS3.
Now we need to configure your PS3's video to display properly on your monitor. To make things as easy as possible, we're going to reset your PS3 video settings to default. to do this, hold down the power button on the console for about 5-6 seconds. You will hear a single beep when you first touch it, and then a second when you've successfully reset your video settings. Now, turn on your PS3 and make sure the HDMI-to-DVI cable is inserted into your monitor's DVI port. Remember, if you have two ports, you should have a button somewhere on your monitor that lets you choose which port you want.
Once the PS3 is powered on, navigate to the Settings icon on the XMB. Then scroll down to Display Settings and hit X to confirm.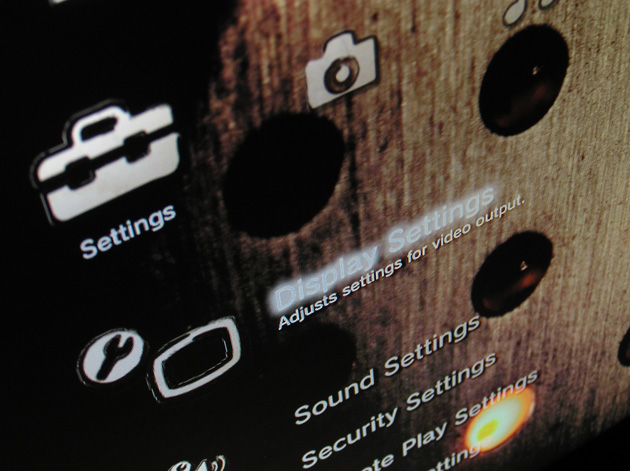 Next, select Video Output Settings. You will be asked to select the type of connector on your TV. Pick HDMI.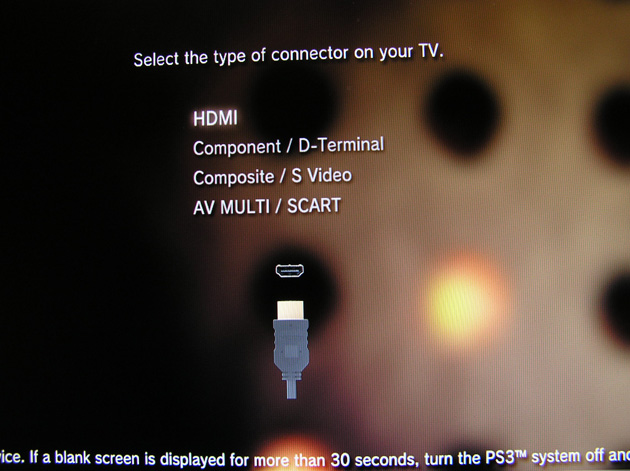 You will then be prompted to pick between an Automatic or Custom setting method. Pick Custom. The next screen lets you check any and all supported resolutions. Check all you can except 1080i. This will force all games to render in the highest progressive mode they support.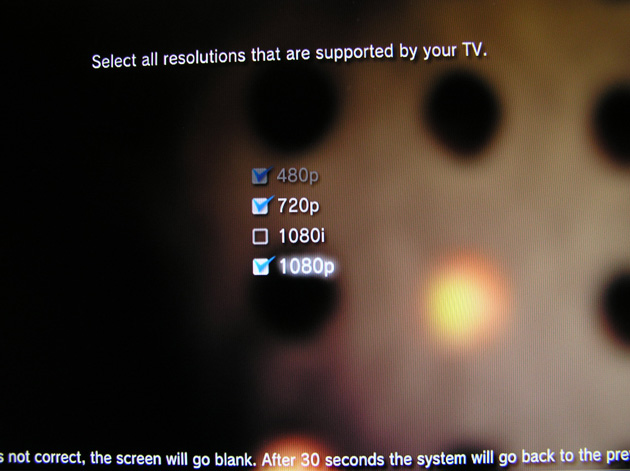 You will be presented wth a summary of your selections. Hit X to confirm. If everything went well, you should now be ready to play.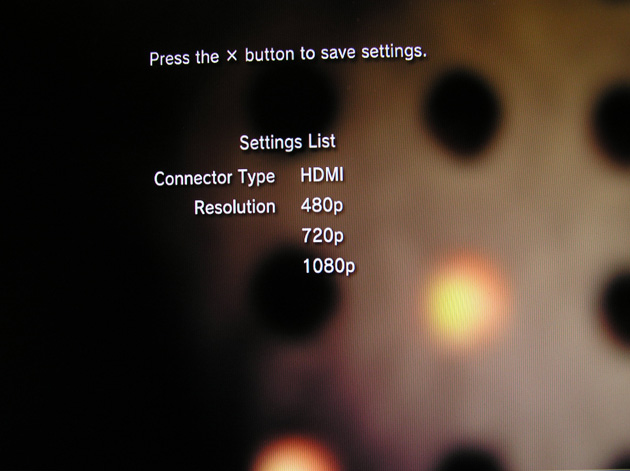 If you have a newer or high quality LCD monitor, another thing you can try is navigating to the RGB Full Range option in the Display Settings menu and setting it to Full. This will improve your black levels and give you some richer colors. If your monitor can't support this feature, you'll actually get a crappier image quality, with lots of black crush – i.e. making the image too dark with loss of definition. Experiment and set to your taste. I have this setting enabled and the colors are fantastic.
Enjoy your new, all-in-one gaming setup.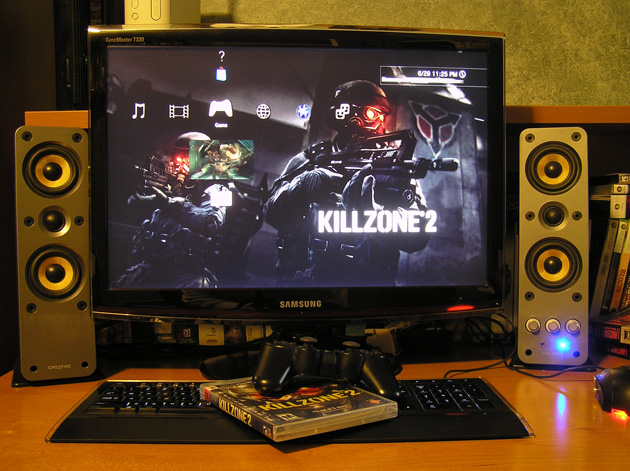 Got any questions? Please leave a comment or send me an e-mail and I will do my best to address them. The most likely difficulties, if any, are going to be related to audio. A host of issues can keep audio from working correctly. Make sure all your audio devices are properly detected in the Device Manager and that their drivers are updated. Of course, make sure you've got the adapter plugged into the correct port.
Remember to check back next week for instructions for the Xbox 360.
Cameron
cameron@variableghz.com